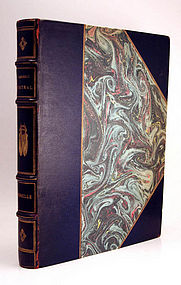 click for details
Mireille
by Frederic Mistral
Edition du Centenaire, illustrated by Frederic Montenard, Paris, 1930, with later half blue Morocco binding with a six panel tooled spine having a tooled gilt decoration of a bee, marbled boards and original wraps bound in.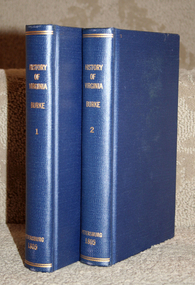 click for details
The History of Virginia
by John Burke
Volumes 1 and 2 (of 4), printed for the author by Dickson & Pescud, Petersburg, Virginia, 1804 and 1805. Re-bound in blue cloth. Minor toning and foxing.
A rare early history of Virginia through 1710.