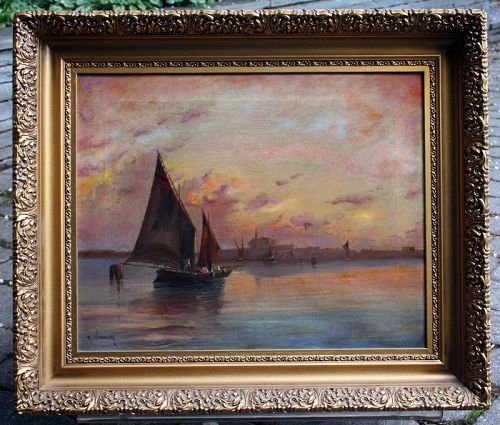 click for details
Gian Simonetti (Italian, 19th Century)
Fishermen in the Venetian Lagoon at Daybreak
Oil-on-canvas, signed lower left
Painting: 16" x 20"
Frame: 22" x 26"
There is little biographical information on Simonetti, and it has been suggested that it is a pseudonym for Gian Gianni who was one of the last of the view painters of Italy. Gianni worked mostly in watercolor and produced views of Naples and Venice for people who were making the Grand Tour...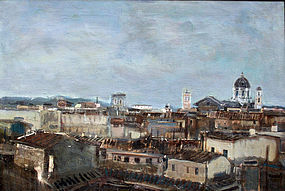 click for details
Marcello Muccini (Italian 1926-1978)
View of Rome
Oil-on Canvas, Signed
Painting 24" x 35.5"
Frame: 29" x 40.5"
**Please Note: This item is not currently on view in our gallery. Please call at least 48 hours in advance if you wish to see it.
**For other mid-20th Century artwork in our inventory, type "modern" into the search box.