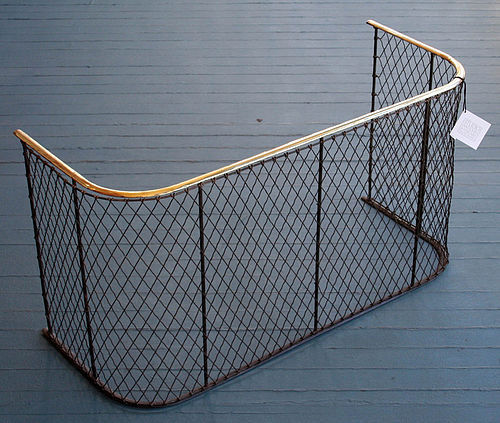 click for details
Antique Brass and Wire Nursery Fireplace Fender having a brass toprail and crosshatched wire body. These taller firefenders were to keep the baby out, rather than to keep the sparks in. American Circa 1800.
34" x14" x 18.25" tall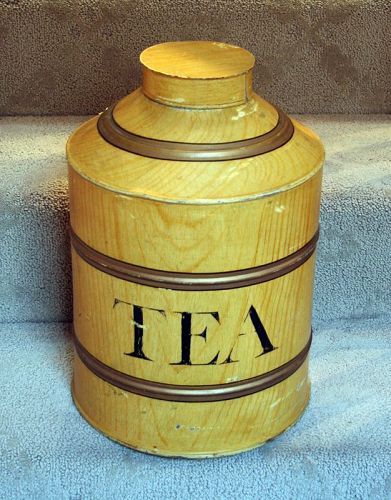 click for details
Antique Tole Faux Grained Tea Bin, cylindrical with a flat lid, sloped shoulder and faux brass banding. Front inscribed "TEA". Probably American, 19th Century
Height: 16"
Diameter: 11"
Antique Dutch Turned Mahogany Peat Bucket having tapering staved sides with molded and ring turnings and with brass liner and carrying handle. Holland, circa 1820 Height to Rim: 12.5" Diameter: 12.5"